MUSEUM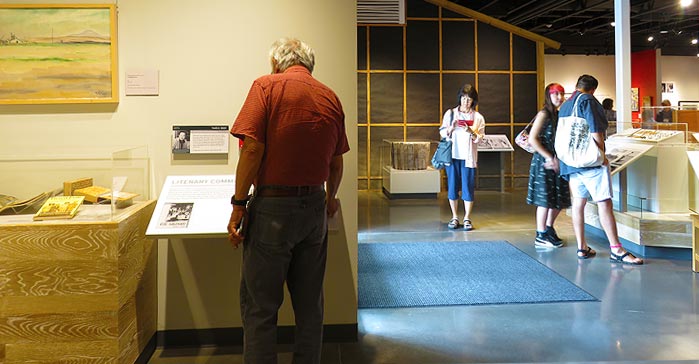 Plans for the Topaz Museum began in 1991, when a local Delta family donated half of an original Topaz recreation hall that they had purchased after Topaz closed in 1945. The building had been used on the family farm as a storage shed. After the building was donated, an ad hoc committee, now known as the Topaz Museum Board, was formed to restore the building to its original wartime condition.
Requests for donations and a gratifying response allowed work to begin on preserving and restoring the recreation hall which had been used as the Boy Scout meeting lodge on Block 42 at Topaz.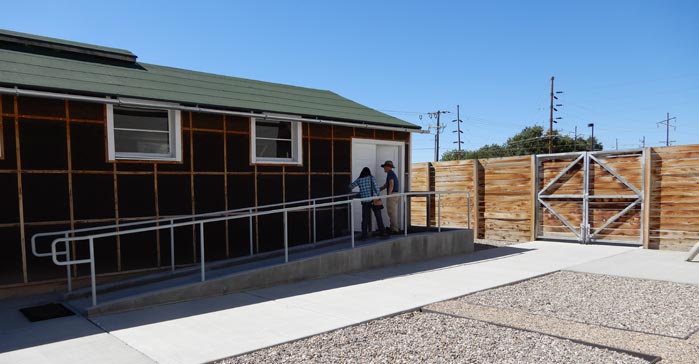 The restored recreation hall was dedicated in 1994 during a ceremony that included former Topaz internees, former Topaz administrative employees, and local Delta residents.
From those early years, the work continued with the Board buying 634 acres of the Topaz site. It became a National Historic Landmark in 2007.
The Topaz Museum Board was incorporated as a 501(c)3 not-for-profit Utah corporation and adopted its mission statement to preserve the Topaz site and establish a permanent museum. The Topaz Museum opened in 2015 with an exhibit of artwork. The historic exhibits opened in 2017. Thousands of visitors have come to the Topaz Museum to understand this bleak chapter in American history.